Contents
Although domestic tourism has rebounded, foreign tourists have not yet returned. This could change soon.
The best time to travel to China is autumn. However, only a small number of foreign tourists take advantage of this opportunity. This is despite the fact that China has scrapped its strict coronavirus measures and opened borders again.
The Terracotta Army in Xi'an is considered the eighth wonder of the world and one of the most popular attractions in the country. "Compared to before the pandemic, the number of foreign guests has decreased by 90 to 95 percent," says Jenny Jiang, an English-speaking tour guide. Instead of foreign guests, she now guides Chinese guests through the tomb of the First Emperor of China.
Tourists come almost exclusively from within the country
While tourists from abroad are moving away, the number of tourists from within the country is increasing. "It's like an explosion," says Jenny Jiang. "People in China have been confined to their homes for a long time. Now everyone wants to travel again."
Tourism coming to China is currently facing great difficulty.
Even if local guests compensate foreign guests who stay far away, the China Tourism Association is still concerned. "Inbound tourism to China is currently facing great difficulty," board member Xiao Qianhui recently warned. In 2019, about 145 million foreign guests visited China, generating revenue estimated at $36 billion. Extra income that people are reluctant to give up.
Few flights and expensive airline tickets
One of the main reasons for the lack of interest from abroad is the fallout from China's zero-sum strategy against Covid. Many airlines have reduced or even stopped their flights to China during the epidemic years.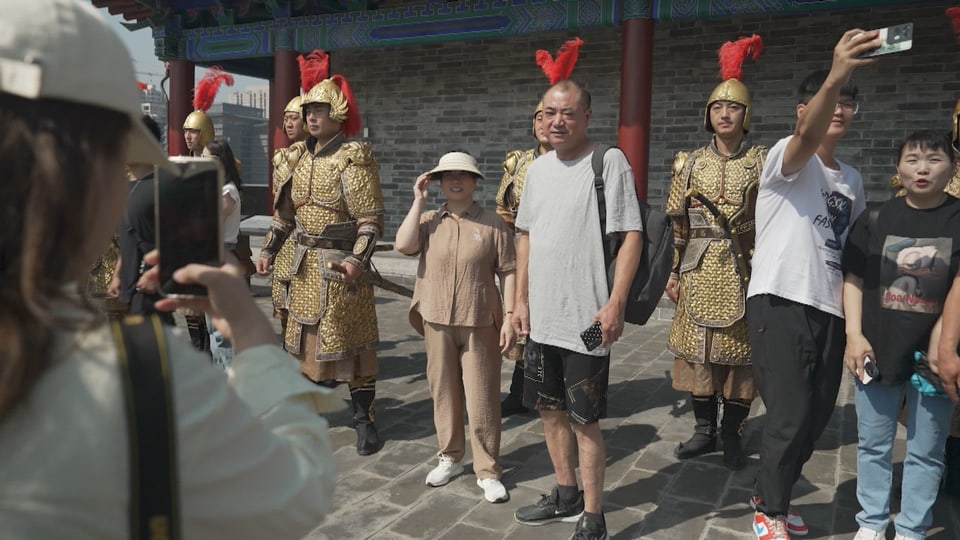 According to the China Aviation Authority, flight capacity between China and abroad has reached only 52 percent of its previous level. In addition, many airline tickets are correspondingly expensive. In contrast, air travel in China itself has fully recovered.
China's image is not good
However, the problems of domestic tourism are not exclusively related to the pandemic. There are many obstacles for foreign travelers. In many places, you can only pay using Chinese apps like Wechat or Alipay. Because of the Chinese firewall, foreign services such as Google, Instagram or Whatsapp do not work in the People's Republic of China.
In addition, China's reputation has suffered greatly during the pandemic years. "A way must be found to reduce the growing negative image in the West," explains Xiao Qianhui. Foreign travelers who provide positive reports of their travel experiences in their home country should play an important role in this.
Airlines are planning more direct flights to China again
At least tour guide Jenny Jiang believes she will soon be able to offer tours in English again. "The situation could improve somewhat this fall. Then there should be more flights."
Various airlines are increasing their capabilities with the winter flight schedule. For example, from the end of October, Swiss will double its direct flights to Shanghai from three to six times a week. Direct contact with Beijing has not yet been resumed.
Even if there are more flights from abroad to China in the future, this does not automatically mean that the desire to travel to China will return.
"Typical entrepreneur. Lifelong beer expert. Hipster-friendly internet buff. Analyst. Social media enthusiast."