Contents
This weekend, the men will take on the new Matterhorn downhill race for the first time. A week later, the women followed, but only on Italian soil.
The Matterhorn Cervino Speed ​​Opening premieres on Saturday with the first of four planned World Cup downhill rounds. For the men, it will mark the start of the World Cup after the giant slalom in Sölden was cancelled. 15 Swiss travel to Zermatt for the new Matterhorn slope, including Marco Odermatt, Nils Hintermann and Stefan Rogenten.
The men will get into the action on Wednesday with their first practice session on 'Gran Becca' before things get serious for the first time at the weekend with two rounds departing at 11.30am each (live on SRF).
The beginning of women moved to Italian lands
Organizers had originally planned to start the men's descent (on Saturday and Sunday from 11:30 a.m. on SRF 2) at 3,800 meters above sea level. However, due to the length of the route and the wind susceptibility of the Juba de Rolin, the start was reduced to 3720 meters above sea level. If the weather or wind is bad, it will also be possible to start from the Matterhorn jump; The third start option is equivalent to the women's start at 3,505 meters above sea level.
Live notification

Open the box
Close the box


Follow the Men's World Cup races in Zermatt/Cervinia on Saturday and Sunday live on SRF Channel 2 (from 11:30 am) And in sports application.
The women will complete their descent in Zermatt/Cervinia a week later than the men. These races are already planned to start at the Matterhorn jump. For safety reasons, the FIS wanted to postpone the start further. The local organizing committee responded to this desire, as the safety of the athletes and clean racing were the highest priority.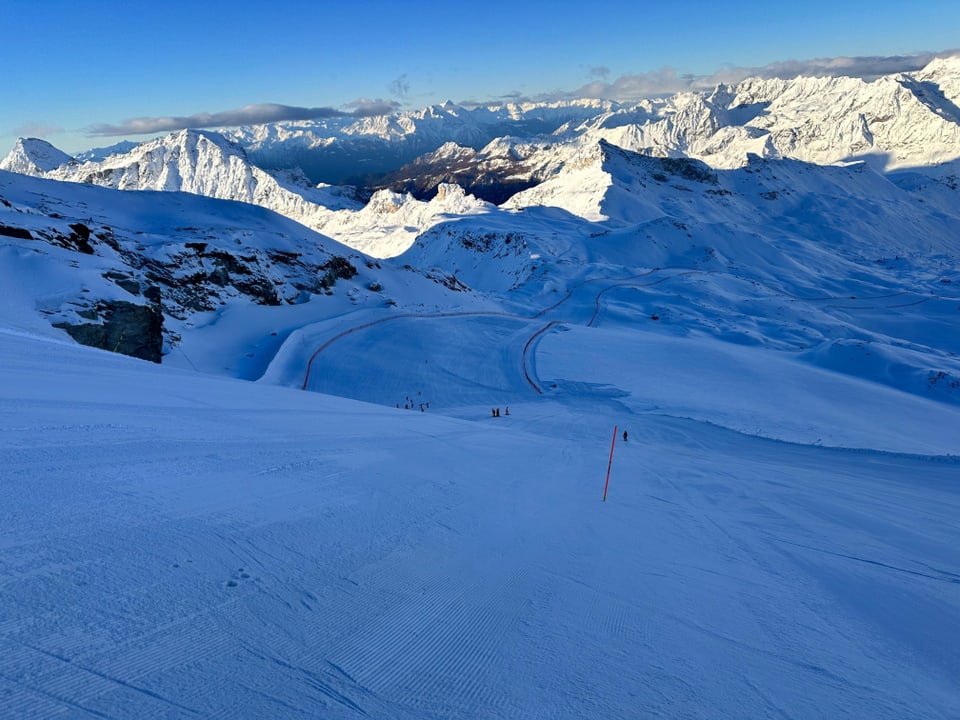 For this reason, the women's Matterhorn will be held exclusively on Italian soil. The start on the Matterhorn jump meant at least a few meters on Swiss soil.
"We need initial experience with the current women's start," says Franz Golin, head of the local organizing committee. We have agreed with the FIS that moving the women's start to the Matterhorn jump remains an option for future events.
"Internet nerd. Avid student. Zombie guru. Tv enthusiast. Coffee advocate. Social media expert. Music geek. Professional food maven. Thinker. Troublemaker."