The trade magazine Condé Nast Traveler has chosen the most beautiful small towns in Europe, so to speak, away from the press. The authors say in the introduction that it doesn't have to be the Eiffel Tower. Rome, Paris – it's all well and good, but what about the little pearls the continent has to offer?
Images: A. Knappe/Nordic.info (impressions of Portree and surrounding areas)
Good question actually, answered with a Scotland goal on the Isle of Skye. To be more precise, in the port city of Portree, which according to Condé Nast Traveler is now officially one of the most beautiful small towns in Europe.
The brief tribute read: "Not only is the Isle of Skye renowned for its natural beauty, it is also home to one of the most charming small towns in the UK.
On the edge of Loch Portree, the capital is made up of pastel-coloured houses and pubs, with fishing boats and lobsters bobbing peacefully in the harbour."
Since we were ourselves a few years ago in Portree and stayed there for several days in a nice B&BThe choice wasn't even a surprise. The city itself, with a population of just under 2,500, is already manageable, but has a lot to offer.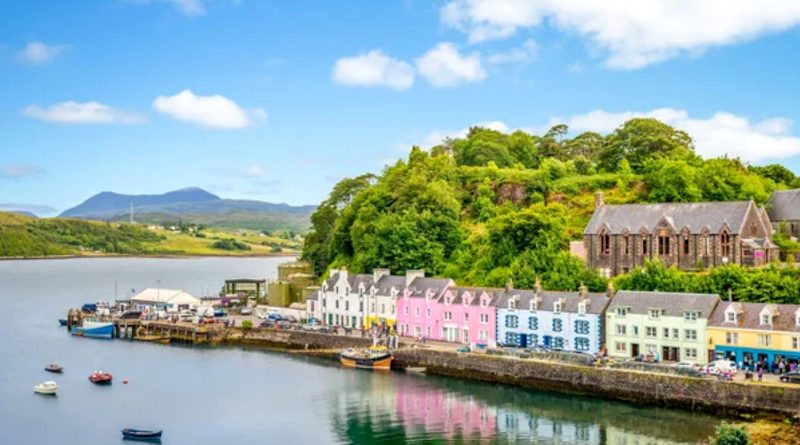 Above all, Portree served as the home base for our day trips on Skye. And in the afternoon / evening as a nice host with a few restaurants and a great view of the sea. Whether that's enough for one of the most beautiful places in Europe, ok. But definitely recommended!
here List with other small townsChosen by Condé Nast Traveler.
Our geography quiz: Scotland's scenic features
"Alcohol buff. Troublemaker. Introvert. Student. Social media lover. Web ninja. Bacon fan. Reader."