News of October 4, 2023
guide | Canada, with its breathtaking landscapes and untouched nature, offers a variety of exciting activities for outdoor enthusiasts. From breathtaking national parks to wild rivers and majestic mountains, Canada has countless ways to get your adrenaline pumping. Here are some ideas of outdoor activities that Canada has to offer.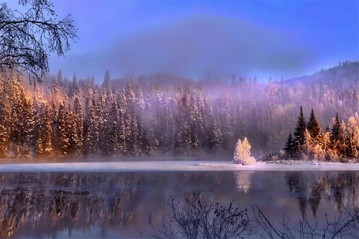 Canadian National Parks for Outdoor Activities
With more than 40 national parks, Canada is a true paradise for nature lovers. Banff National Park in Alberta is particularly well-known because it not only offers spectacular mountain landscapes, but also offers a variety of outdoor activities. From hiking and climbing to skiing and white water rafting, adventure seekers will get their money's worth here. Another impressive national park is Gros Morne National Park in Newfoundland and Labrador, which invites you to go on high-quality trekking tours with its striking rock formations and untouched canyons. With a large number of national parks and extensive natural landscape, Canada is an attractive vacation destination for sports lovers, but also for people who love to enjoy nature. To travel there, you need to know about this in advance Visa Canada Information to plan a smooth trip.
Extreme whitewater rafting on Canadian rivers
Canada is known for its wild and turbulent rivers, which provide ideal conditions for white water rafting. Two of the most popular destinations for adrenaline junkies are the Ottawa River in Ontario and the Kicking Horse River in British Columbia. With fast-flowing and thrilling drops, these rivers offer the ultimate thrill. Whether you are a beginner or a seasoned rafting expert – everyone will find their challenge here.
Adventure hiking trails through the Canadian wilderness
For trekking enthusiasts, Canada offers a variety of adventure trekking routes through untouched forests and breathtaking landscapes. Two of the most popular routes are the West Coast Trail in British Columbia and the Fundy Trail in New Brunswick. With steep cliffs, dense forests and spectacular ocean views, these trails are a true adventure for those who want to experience nature up close. Canada's national parks are the perfect starting point for unforgettable hiking tours.
Mountain Biking in the Canadian Rockies
The Canadian Rockies not only offer impressive scenery but also offer fantastic opportunities for mountain bike enthusiasts. The Whistler region of British Columbia is home to some of Canada's best mountain biking trails. With challenging singletrack, spectacular jumps and breathtaking panoramic views, this area is a veritable playground for adrenaline junkies on two wheels.
Canoeing or kayaking on Canada's lakes and rivers
Canada's countless lakes and rivers offer excellent conditions for canoeists and kayakers. Algonquin Provincial Park in Ontario is a paradise for paddlers Nahanni River The Northwest Territories is considered one of the best whitewater rivers in the world. Whether it's a relaxing paddle on a calm lake or a wild adventure on a wild river – Canada has something to offer for every water sports fan.
Climbing and rappelling in Canada's impressive rock formations
Canada is known for its impressive rock formations and offers a veritable Eldorado for climbers and abseilers. Bugaboo Provincial Park in British Columbia and the Gasp Peninsula in Quebec are two popular destinations for climbing enthusiasts. With steep rock faces, technically challenging trails and spectacular views of the surrounding countryside, these places are an adventure lover's dream.
A country full of fascinating outdoor activities, Canada invites adventure seekers from all over the world to explore its breathtaking nature. Whether whitewater rafting down rivers, trekking through wilderness or climbing rocky ridges, Canada offers unforgettable adventures for adrenaline junkies. Learn about Canada visa in advance and plan your trip carefully, then nothing can stand in the way of an exciting and eventful vacation. (prm)
---
"Communicator. Entrepreneur. Introvert. Passionate problem solver. Organizer. Social media ninja."