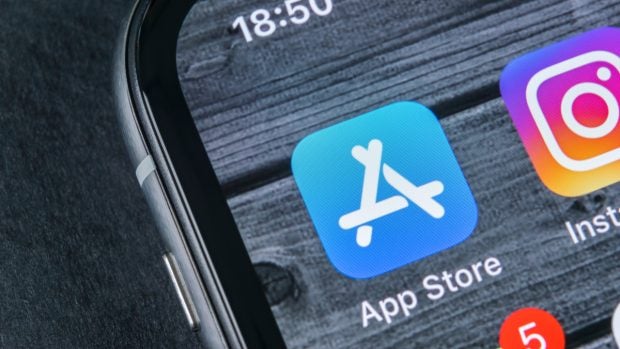 Young developers have had great success in the App Store over the past couple of years. (Photo: Bigtunaonline/Shutterstock)
An independent study by the Analysis Group shows that when it comes to growth, small developers in the Apple App Store are now outperforming the big players. Accordingly, they have been able to increase their sales in Europe by a whopping 64 percent in the past two years.
In a recent study, economists from the Analysis Group dealt in detail with small developers in the Apple App Store. They've come to the conclusion that they've reached more customers around the world – even faster than the big players.
Junior developers are defined as those who earn up to $1 million per year and have less than a million annual downloads. They make up over 90 percent of all developers represented on the App Store.
According to the study, small developers were able to increase their sales by 71 percent between 2020 and 2022. In Europe, they recorded a 64 percent increase in sales during this period.
Growth was particularly high in France (122 percent), Great Britain (58 percent) and Germany (37 percent).
Small developers, who have been in Apple's App Store since 2020, are now outpacing even large developers in revenue growth, according to the study titled "Small Business and App Developers in the App Store in 2022." Accordingly, they recorded increased revenue in all application categories. In the 'Health', 'Fitness', 'Sport' and 'Lifestyle' categories, app developers have managed to double their sales in the past two years.
Many of the developers selling digital goods and services on the App Store and earning more than $1 million in 2022 were once small developers. Of these global developers, just five years ago, 40 percent weren't using the App Store at all or were making less than $10,000.
Similar to 2021, thousands of new small developers from around the world joined the App Store in 2022. About 25 percent came from Europe, 23 percent from China, 14 percent from the United States, and 4 percent from Japan. , and 35 percent from other regions including South Korea, India and Brazil.
The analysis group highlights Plane Finder, iScape, and Pocket Champs as examples of small developers who are very successful in the App Store.
With Plane Finder, users can track flights in real time and visualize them on 3D maps via the Metal API. The app benefited from Apple's Small Business Program. Over the past two years, Plane Finder's subscription-based business has grown 60 percent annually.
iScape is an augmented reality application that allows users to design their own gardens and landscaping projects from a simple photo. The application uses Arkit and Spritekit to give users the ability to work in 2D and 3D. Since its launch, the app has seen rapid growth with over 2.5 million downloads and a triple-digit year-on-year growth rate.
Independent game studio Madbox has published more than 15 successful titles in the past four years. The multiplayer racing game Pocket Champs is particularly successful with a rapidly growing fan base of two million active users.
The studio has experienced 100 percent year-on-year growth through high-quality gameplay and the constant introduction of new features.
In January 2021, Apple launched the App Store Small Business Program, through which small developers who made up to $1 million in the App Store in the previous calendar year can receive a reduced commission rate of 15%.
"Alcohol buff. Troublemaker. Introvert. Student. Social media lover. Web ninja. Bacon fan. Reader."