Novak Djokovic wants to compete in the Masters tournaments in Indian Wells and Miami. Although non-vaccinated entry is prohibited.Photo: Cornerstone
Novak Djokovic has applied to enter the United States with a special permit, even though he has not been vaccinated against the coronavirus. The Serb wants to play tournaments in Miami and Indian Wells.
Simon Häring / ch media
When asked after his 10th Australian Open victory where and when he will appear again, Novak Djokovic said: "I don't know." First he had to heal a three centimeter tear in the quadriceps muscle of his left leg. Whether he can compete in tournaments in Indian Wells (from March 8) and Miami (from March 22) is questionable because he has not been vaccinated against the coronavirus.
At the beginning of February, health authorities in the United States announced that they would end the national emergency that had been in effect for more than three years on March 1 and the health emergency on May 11. It's too late for Novak Djokovic.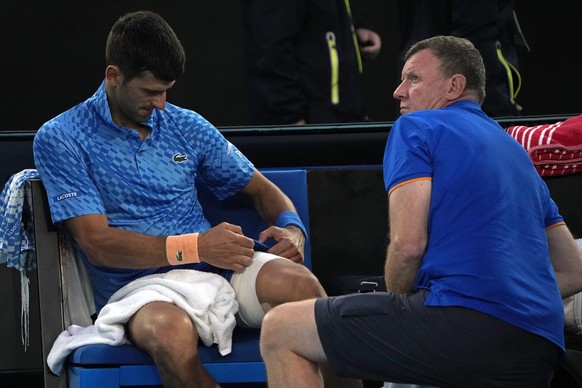 In Australia, Djokovic was dealing with a left groin injury.Photo: Cornerstone
But the footnote now pulls out all the stops. As confirmed by the brother of Djorge Djokovic to the Serbian news agency Tanjug, the 35-year-old has applied for a special permit.
Unfortunately, we don't have that in our hands. Novak needs a special permit because the United States still does not allow entry of unvaccinated foreigners." He criticized this fact, referring to other countries, as "incredible."
Germany's Tommy Haas is the tournament director for Indian Wells. During the Australian Open, he said: "It would be great to have him back and I hope we can lift the restrictions on him as soon as possible. It would be a shame if Novak could not enter."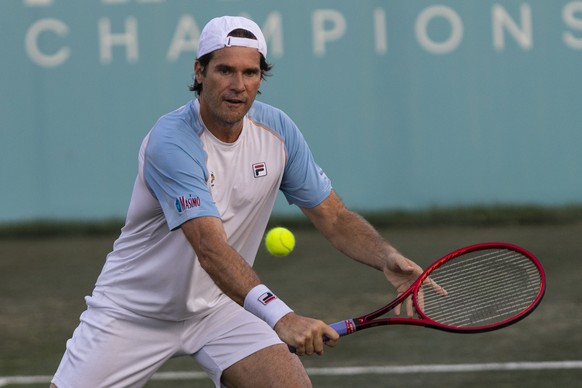 Former tennis player Tommy Haas is now the tournament director for Indian Wells. Photo: Cornerstone
Djokovic has won five times in Indian Wells. The tournament was canceled in 2020 due to the pandemic, and he was unable to enter the United States in 2021 and 2022 because he did not want to be vaccinated against the coronavirus. This is why Djokovic also missed the 2022 US Open in New York.
With his 22nd Grand Slam title in Melbourne, Novak Djokovic tied former record holder Rafael Nadal and also returned to the top of the world rankings. After that, Djokovic took a 10-day hiatus before returning to training in Belgrade. Novak Djokovic will play his next tournament in Dubai at the end of the month (from February 27). (aargauerzeitung.ch)
All of Novak Djokovic's Grand Slam titles
A fan receives a tennis racket from Djokovic as a gift. His reaction was knee deep.
Video: Watson
This may also interest you:
"Award-winning music trailblazer. Gamer. Lifelong alcohol enthusiast. Thinker. Passionate analyst."