New favorite colour?
This season, the royals are opting for berry tones
From the UK to Spain: In fall-winter 2022/23, the royals are dazzling with a very specific color scheme: berries! From intense blueberry to blackberry-dipped nuances, it's all there.
We already know Pantone's color of the year 2023, it's "Viva Magenta". A rich color that reminds you of raspberry colors with its brightness. And royals from England to Spain seem to have already been swept up in raspberry hues this fall and winter. At least, you can see them over and over again in jackets, robes or coats in different shades of raspberry. Do they agree? In any case, their appearance inspires in all the aspects that berries have to offer: strawberry, blueberry or raspberry tones emphasize the chocolate aspects of each of them.
Catherine, Princess of Wales is a fan of blackberry ringtones

Catherine, Princess of Wales, chose the on-trend berry color for the Royal Institution's Christmas party in London in December. She pairs her flowing Ebony London coat with matching accessories—in a lighter yet rich blackberry scheme. This strong choice of color is especially beautiful because the shimmering nuances of red and purple look both wintry and festive at the same time, thus putting each type in the spotlight.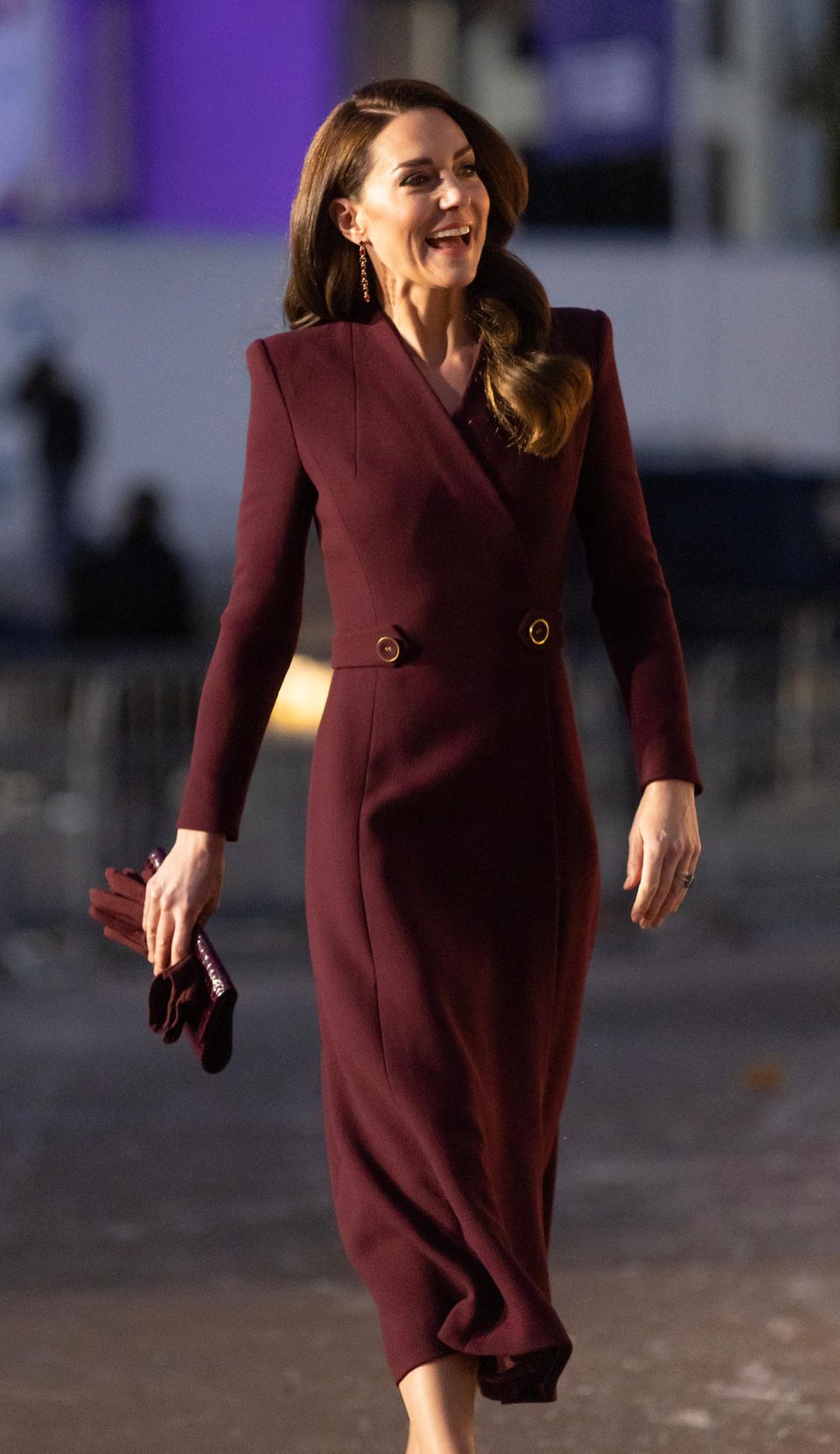 Zara Tindall is joining the berry trend

Zara Tindall also attends the Royal Institution's Christmas Gala in London. She shines in this double-breasted Italian wool coat by Karen Millen, thus joining the royal color trend. However, it is not entirely monochromatic with it. She uses black accessories, which don't steal the show from the rich nuances of the coat and thus make the color shine.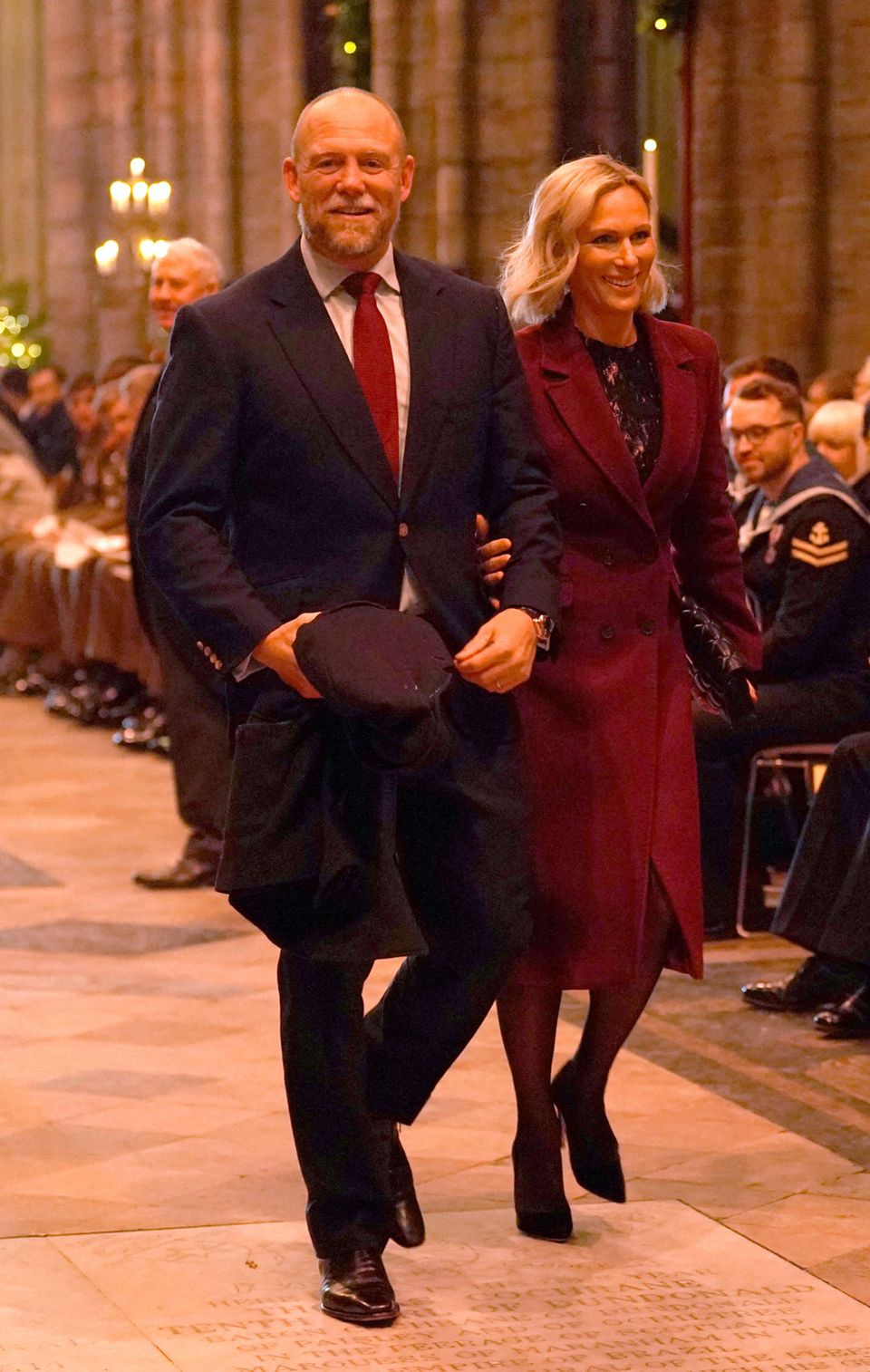 Queen Letizia dazzles in juicy strawberries

Queen Letizia looks absolutely glamorous in a floor-length dress by Massimo Dutti. This is due not only to the prominent waist, but also to the bright color of the dress and shoes. The Spanish Queen knows exactly what colors suit her type. Warm red can be worn well in fall and winter with fair or rosy skin and dark hair.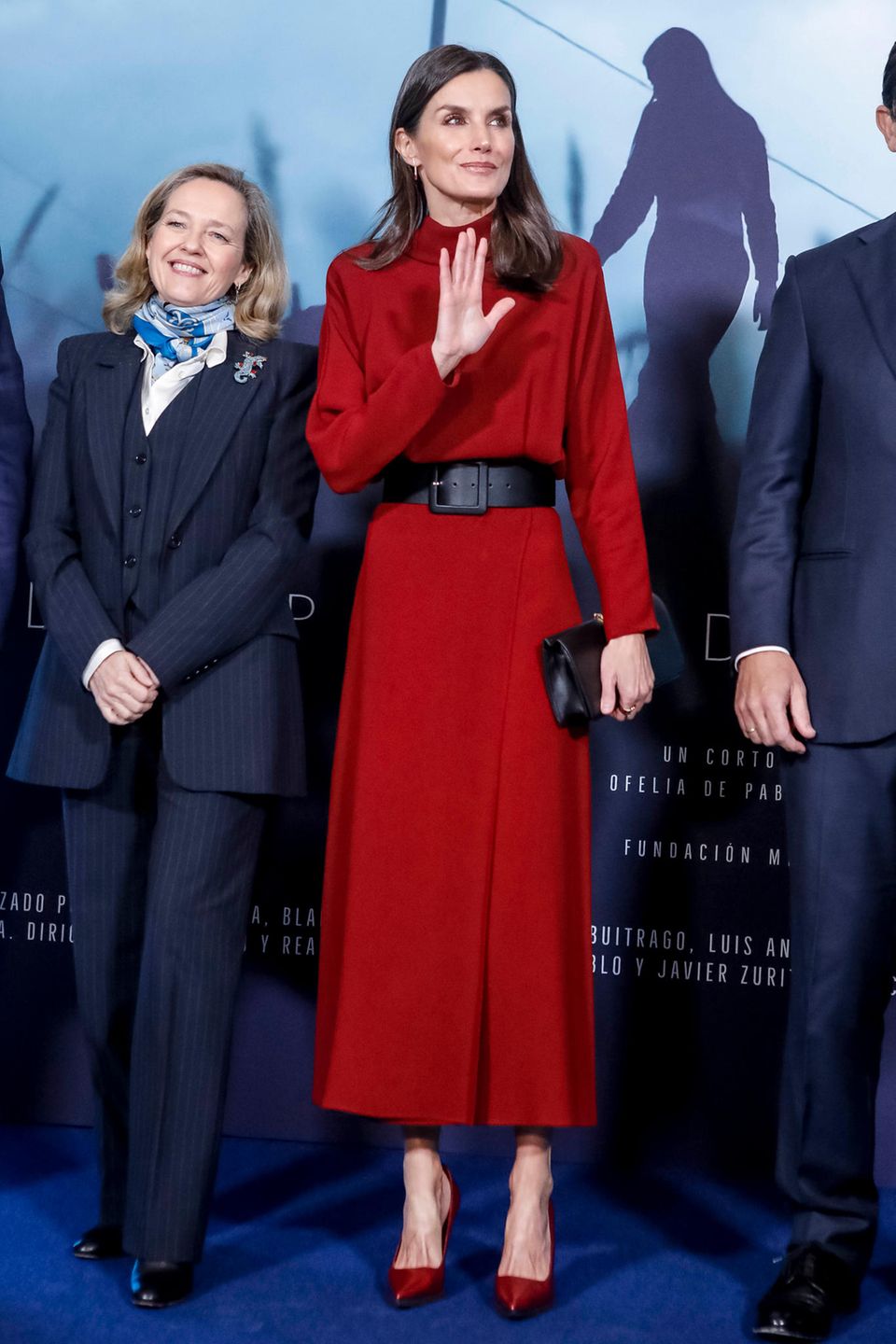 Princess Leonor is delighted with cranberries

At an event organized by the Spanish Red Cross in Madrid, Princess Leonor wore a Mama Letizia jacket, but wore a cranberry turtleneck underneath. The festive red of this Carolina Herrera blazer is reflected in subtle stripes and perfectly complements her look. The young princess also shows how the royal trend can be incorporated into everyday life without too much extravagance.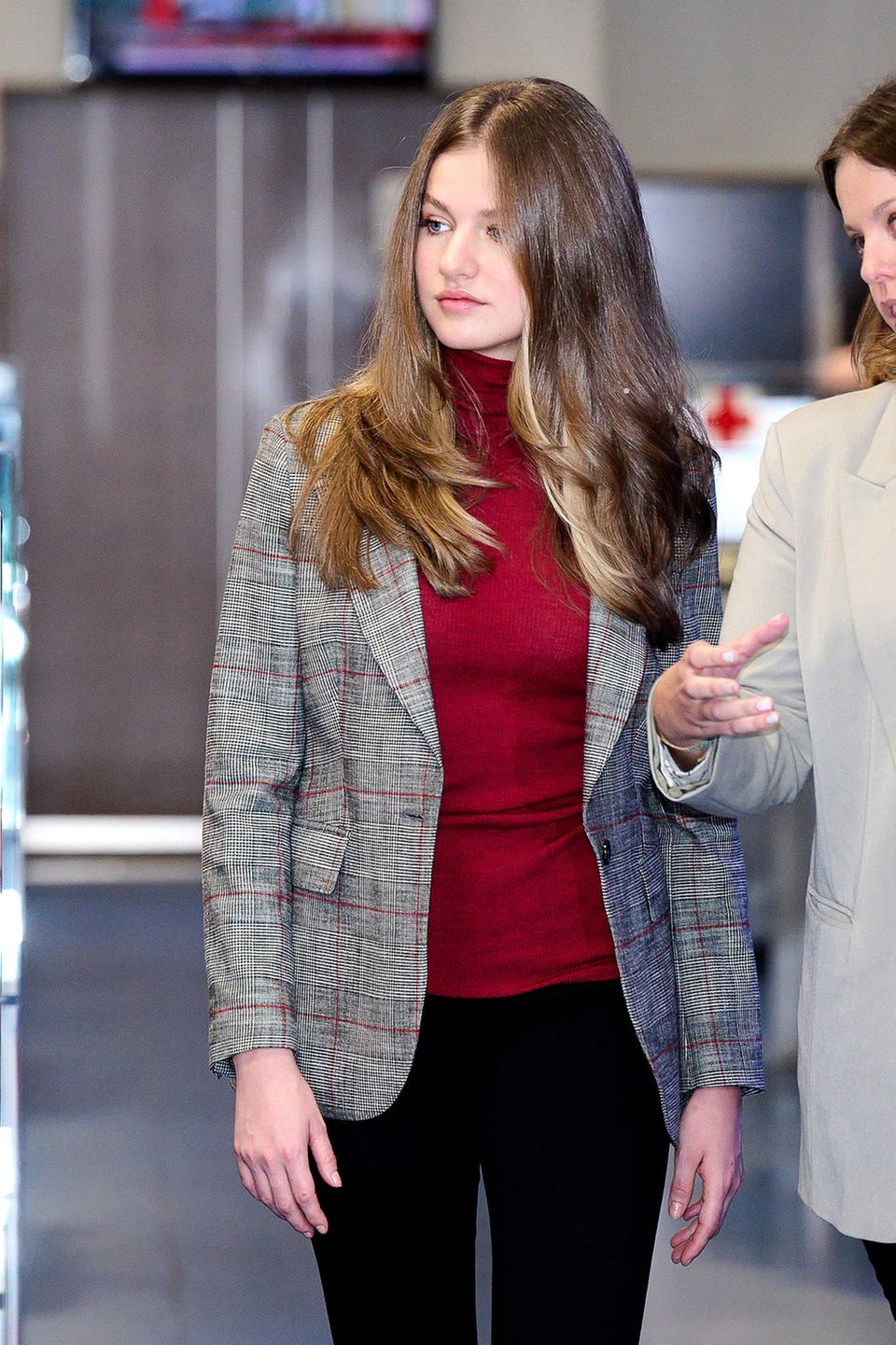 Queen Máxima blends blackberry and elderberry

The Queen of Colors, Queen Máxima, not only chooses a coat of vibrant blackberry, but also pairs it directly with other similar colors: while the pale pink and elderberry hue complement the coat color, the Dutch Queen is on top of her game. Colors with gloves and pumps are a muted blackberry tone.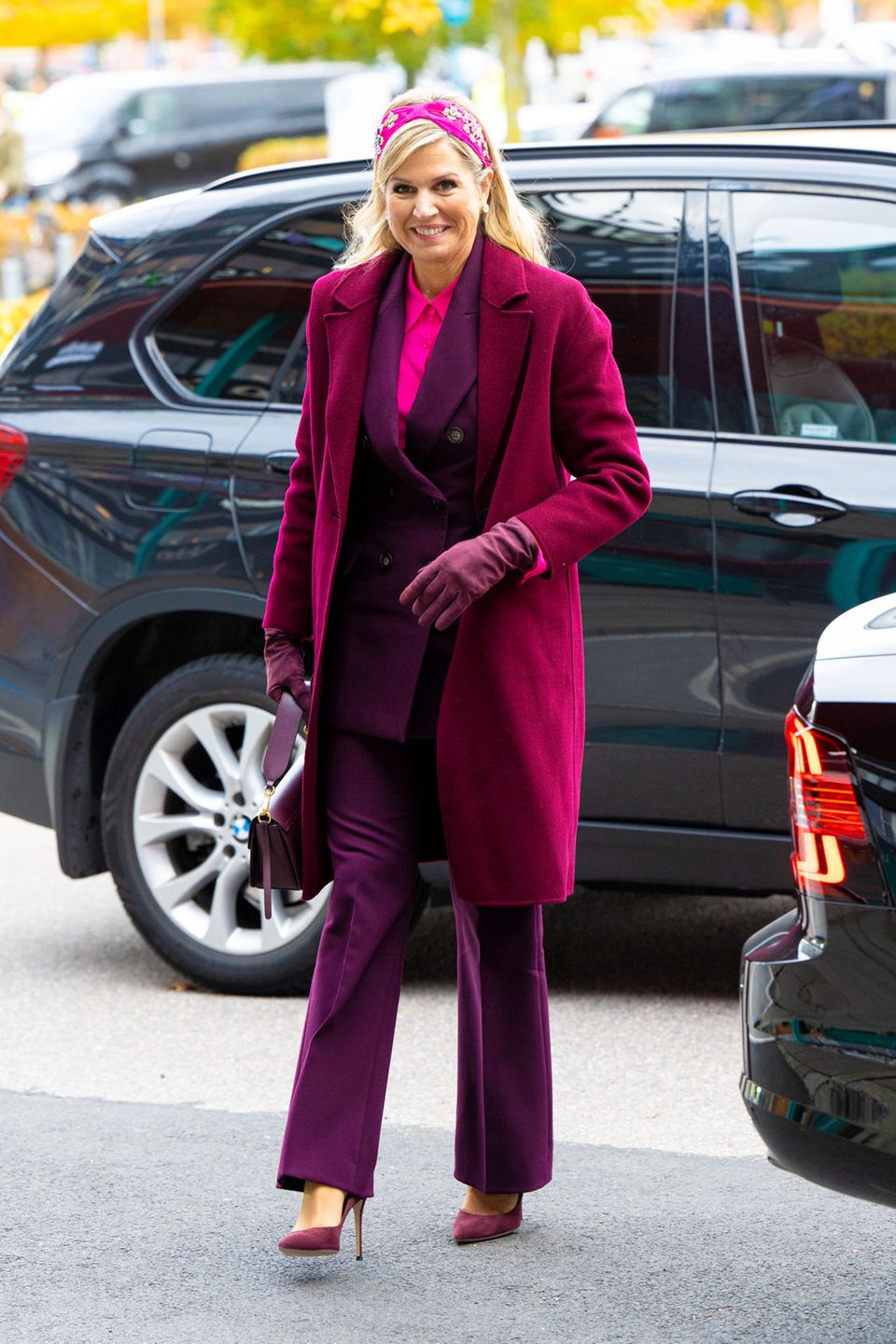 lsh
Bridget
"Award-winning music trailblazer. Gamer. Lifelong alcohol enthusiast. Thinker. Passionate analyst."